David is a True Professional who has Mastered his Craft
I have had many, many photo sessions over the years, this was by far my best experience.  He is a Master and he will up-level your look, your feel and your confidence.

Gerry Robert / President and Publisher at Black Card Books
I Highly Recommend David for both Your Personal and Professional Photography. He's the Real Deal!
As an author and international speaker, I have had the opportunity to meet many entrepreneurs and photographers all around the world.  Working with David, was not simply a great experience, but a joy I was able to share with my family.

David has a unique way of putting his subject at ease while producing extremely professional work.  Although, I have known David for a few months, my wife and 8-year old daughter, who accompanied me, felt at ease immediately after meeting him.

My portraits were the best portraits I have ever had in my life because of the photoshoot and the way David went about the session.  I could tell that environment, mood, getting me in the state of what I needed to portray in my pictures, was important to David. Combined with his experience and an eye for detail, my photoshoot had to be a hit! My family and I had a great time.

Raza Aziz / Author / Speaker
David is a Miracle Worker behind the Lens
I don't consider myself the least bit photogenic but he made me feel completely at ease as we went through a variety of poses. The end result was an amazing collection of photos that reflect my spirit and I have the most amazing headshot. For the first time ever, I like pictures of myself.

Adrienne Winterhelt / Author

Great images make a huge difference!

David created pictures for my upcoming book, media kit and a new website and I was truly amazed how they turned out. Each picture looks unique and will be a powerful asset for building a strong and compelling brand. Great images make a huge difference! I also attended several classes by David and learned how to take better pictures on my own, which helps me on a daily basis.

Anna Belov / Author, Investor, MBA
David Is a Pleasure to Work With
He is very reliable, patient, courteous, patient, courteous and has an eye for quality.

His work is taking our corporate image and the strength of our brand to a new level."

Carl Kennedy
Sales Manager Stance Healthcare
I am Gobsmacked!
This is an awesome result, David. Congratulations to you and me.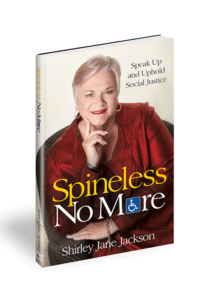 Seriously David, I know I draw a hard line of defense. You have met me up close and very personal.
You have captured what little essence of femininity left in me. That was a major element of my request to you.
I sincerely thank you for that. You have helped me feel somewhat reconnected to my essence. You are awesome!
Shirley Jackson
International Author / Motivational Speaker / Consultant
David Has the Rare Knack of Really Engaging People
David McCammon is a professional photographer.
We asked David to photograph our staff and board of directors for our annual report.
We had a tight deadline. We had changes…The art director wanted a background change for the people shots…No problem…in a day…no problem…and of course we needed everyone to look animated and engaging..Lots of professionals could light the shots well and have good technical shots…but David has the rare knack of really engaging people so they come alive in his shots…Thanks David…You helped make our very well designed annual report come alive.

Matt Miller / Executive in Residence / Capacity Waterloo Region
David is Passionate About his Work
He accepts a challenge and engages with his subject, no matter where you ask him to go. It's obvious that photography is not just a job to David; it really is his calling.

Shelley Conrad, BEd, OCT
Coordinator, Waste Management
Region of Waterloo
David Captured the Essence of My Character and Nature.
It was a fun and interesting experience doing the photo shoot with David. I found him to be excellent at gaging what was needed to get the facial expressions he was looking for, and capturing the essence of my character and nature. Though I felt quite nervous at the start of the session David's gentle-natured humour put me at ease. He was nothing but patient and kind through the somewhat daunting process of narrowing down the photos. Thank you for the lovely images!
Angela Ota
I Would Recommend David to Anyone Looking for a Portrait that is Professional and Flattering
I approached David because I needed a professional head shot I could use for work purposes. David helped me pick out the best portrait for my needs, something that may have taken a week for me to do on my own. I really enjoyed how relaxed the photo session was, I didn't feel like I had to force myself to smile. I found the whole experience to be easy and even enjoyable, it was a bonus that the day after we took the photos I came into work and the portrait we had picked out was waiting in my email ready for use. I would recommend David to anyone looking for a portrait that is professional and flattering.

Jamie Fanning, Izzio Financial Solutions
He was Engaged and Got to Know Me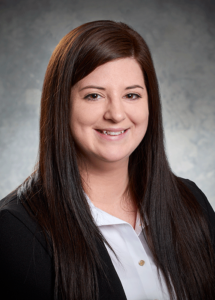 David McCammon recently photographed me for my business head shot. His professionalism and warmth radiated the entire duration of our shoot. He made the process very comfortable and seamless. He was engaged and got to know me, I feel this made for a more natural photo. You get an impression that David sees the world as positive and beautiful and this is what he intends on capturing in his photography. Thank you, David
Carrie Scheuermann
Administrative Assistant, Izzio Financial Solutions Inc.
He Has that Gift of Drawing Out Your Story Then Capturing It in the Photo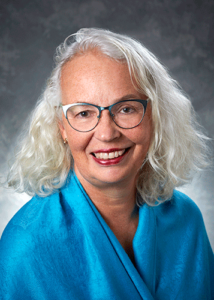 As I embark on the journey of writing my up-coming book, Beyond Climate Shock, I had the pleasure of working with David McCammon. What a delight! A good photograph will engage your audience and add to your personal brand. Whether you are looking for a professional portrait or images to grow your business, I highly recommend David. He has that gift of drawing out your story and then capturing it in the photo. Thank you David. As you can see, I look pretty happy to have my new image on LinkedIn!
Kathy Porter
Climate Change Mediator